Shining Electronic CO., LTD.
Development history:
Sep. 2001

Our company was established in the beautiful Xixi Wetland of Hangzhou city, Zhejiang province, China.

Jun. 2002

Our company has developed the T4 fluorescent lamp and a series of electronic transformers, which have emerged in the Russian market.

Mar. 2004

Our company has passed ISO9001 quality management system certification.

Aug. 2007

The first LED lamps developed by our company have begun to enter the French market.

Oct. 2012

The first LED ceiling lamp has begun to enter the UK market. In the same year, our main product line fully transformed from fluorescent lamps into LED lights.

Dec. 2012

Our company won the title of national high-tech enterprises.

Jun. 2015

Our LED storage lamp was installed and used at the logistics base of China Post.

Jan. 2016

Our factory moved from Hangzhou to the Economic Development Zone of Tongxiang city. The plant area and the number of employees have expanded on a large scale.

Aug. 2018

The first earthquake alert lamp with international patents was successfully developed. Our company has already embarked on the design and development series of security lighting fixtures and built and promoted our brands.

May. 2020

Due to the COVID-19 spreading in the world, the LED market is also meeting a tough situation, In this special period, Our first UVC germicidal panel light with international patents was successfully developed, and got highly supported and trusted by our customers.
Our team
Shining Electronic currently has more than300 employees, which include administrative staff 30 people, engineers 25, industrial designer 5, quality control department 8, and 230 people involved in the production line as well as warehouse and logistics department.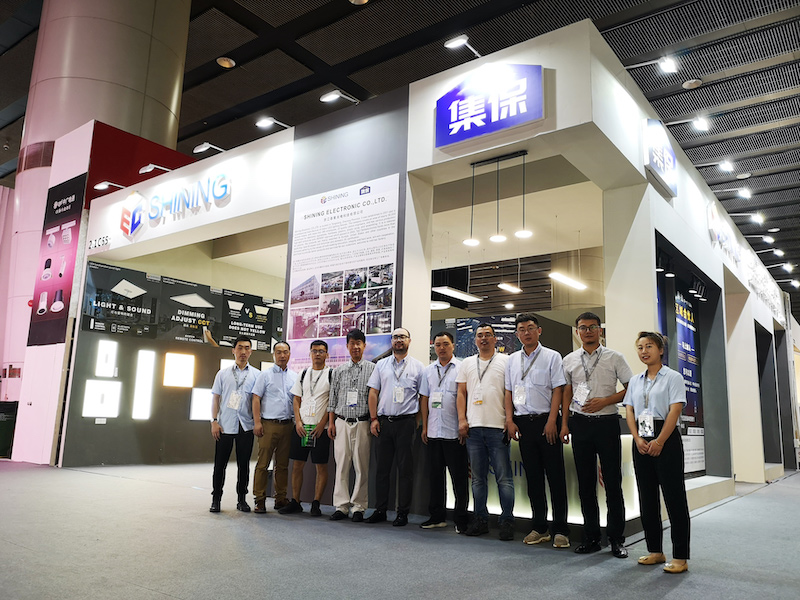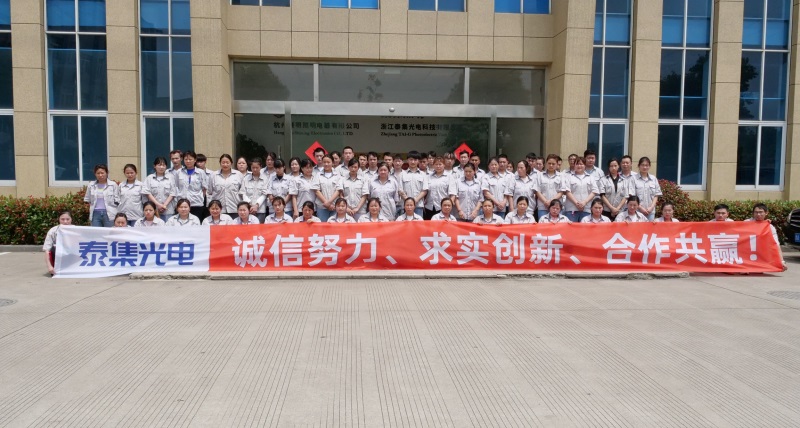 Sales Team
We have 6 sales departments, and each department is led by a senior team leader who has an average of 8 years'experience. Each sales department is expertise in their field who are responsible for deep research and continue developing high quality and cost-effective products for clients.

Quality Control Team
Our quality control team is led by our professional and expert engineer, who has 30 years' professional experience in lighting industry.
Besides, we have a very strict and professional quality control procedure. All the test requirements and tests results have a standard to follow. Furthermore, we are going to have a new production base which will have complete quality control facilities, we are confident we can provide the best quality control services.
IT Team
Different from traditional companies, we are always following the latest international trading tendency which leads to more standards, more data, and more information about Internet business DNA. We set up a set of standards that include product categories, product development, and promotion procedures. We are also using our self-developed program to control the sales procedures, especially in the key parts. It saves us to labor and we are having standard formats. To you, it means:
Complete products database
Reliable and Predictable products and services
Fully support service
Shipping Team
Our Shipping team has extensive experience in international logistics. Our shipping team member has an average of 6-10 years' experience, who are capable of providing the reliable and economic logistic solutions. We will help you deal with all kinds of incidents from various scenarios.
Design Team
Our sales teams have great support from the design team. Our design team is not just capable of routine jobs on photographing products and treatments, catalogs producing, packaging design, promotion design, they also provide webpage design and lighting solution design service. Under the circumstances, we can provide extra design services.