Intelligent projection ceiling light: sparks from the collision of home aesthetics and technological innovation
2021-01-15
No matter how tough and strong you are outside, if you lack the protection of home, you will become vulnerable and lonely. The concept of home has become more and more from a shelter space to the most warm harbor. People's pursuit of home space is no longer limited to the most basic living comfort, but also hope to build the home environment into a small universe in line with their own inner aesthetic, which can accommodate all our joys and sorrows, and can release ourselves, including the pursuit of preferences and soul.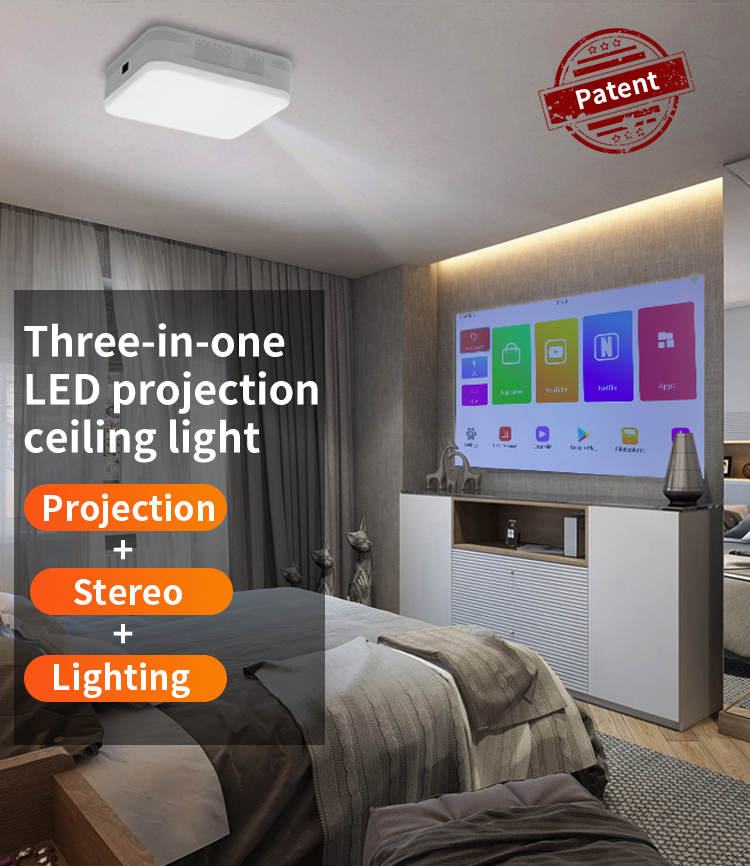 Sparks from the collision of home aesthetics and technology


In this era when life is infinitely shortened by the Internet, we may not be able or need not refuse the development of science and technology, and more frankly accept the changes brought about by innovation to life, or it is the best choice. But in a wide range of smart home products, how to enjoy the convenience of scientific and technological innovation, experience the new life experience endowed by intelligent technology, at the same time, be able to simplify, eliminate the false and retain the true without being occupied more valuable living space?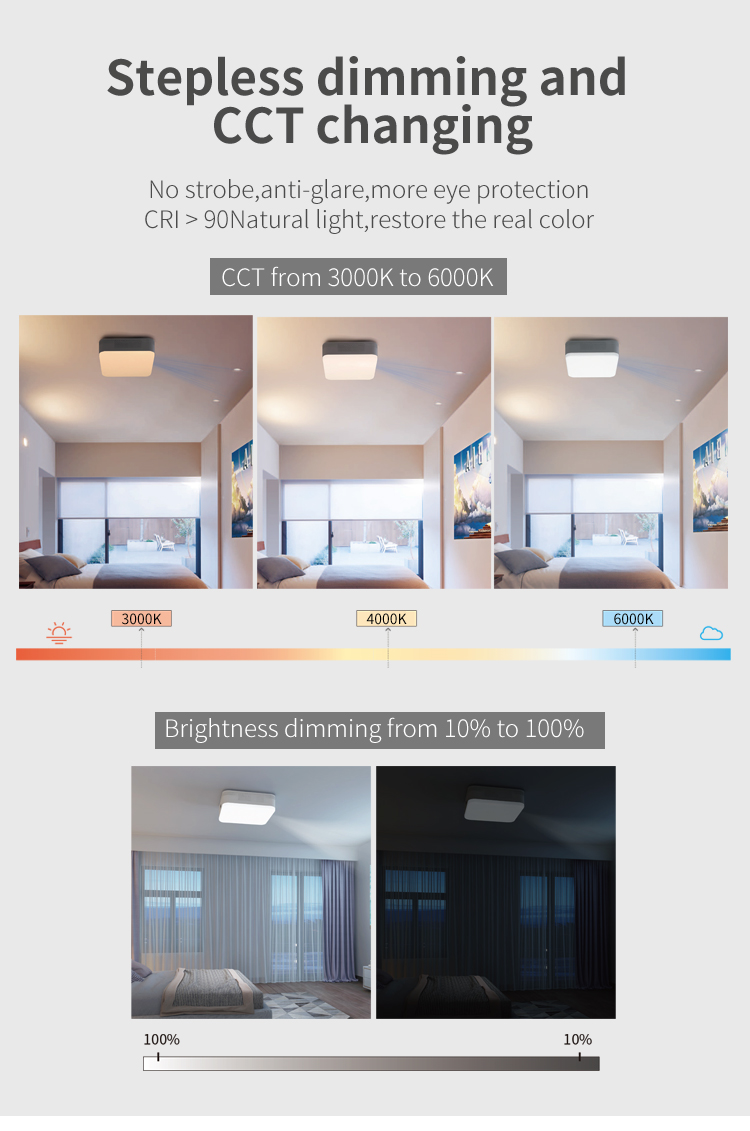 We are well aware of minimalism aesthetics of life. Minimalism is not a simple pursuit or abandonment. In pursuit of minimalism, we should also realize the value of meeting people's diversified needs of life. Today's people who pursue comfort, personality, fashion and trend should have a new life concept full of intelligence, multi-function and sense of science and technology, and be able to make a good use of it Home aesthetics advocates connecting the rich inner and emotional demands, giving new power to life, rather than a fixed form.
The pursuit of simple and practical quality
Intelligent projection ceiling light, with scientific and technological innovation to light up the infinite possibility of home life. Behind the perfect integration of projection, sound, lighting and other functions, GPT R & D and design team is a very simplified display of home aesthetics, and it pays more attention to meet the diverse needs of consumers.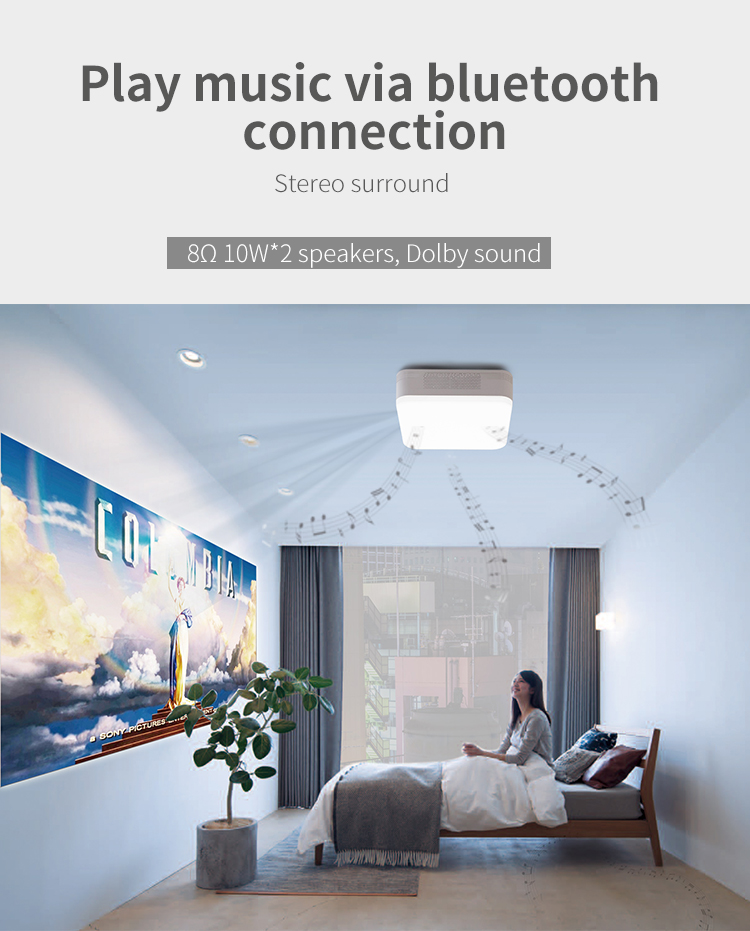 Under the endless pressure of urban life experienced by every "migrant worker", people want to enjoy more entertainment, leisure, comfortable and happy life experience in their spare time in the home space, and be able to meet their relatives and friends at the birthday party and dance in the warm music On a rainy weekend, you can live together with your lover, turn on the projection and choose a romantic blockbuster to enjoy the beauty and emotion brought by the immersive viewing experience on the large screen; or on the same screen of the mobile phone, you can accompany your children to have an online class, play a game, and grow up happily with them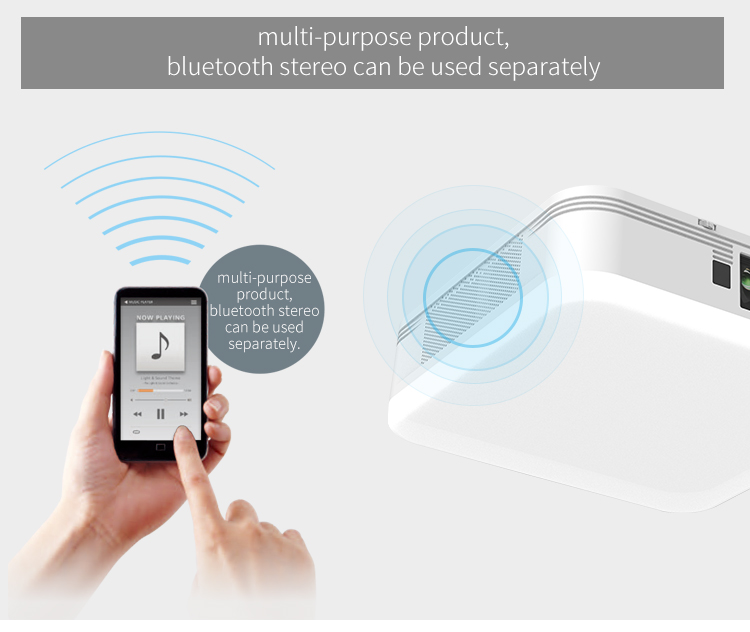 Simple performance, profound connotation and ultimate experience
Beauty may never be the only standard, but we always believe in the power of smile and happiness. Starting from the users, GPT intelligent projection ceiling light firmly believes that the space is bounded but the life is boundless. It bid farewell to the "silly big black thick" type of industrial equipment form and use simplicity without losing the atmosphere The fashionable and individualized white and versatile design concept can solve the problems of additional installation of entertainment electronic devices such as traditional projectors, which occupy the home space and affect the home aesthetics. The minimalist design concept takes into account the practical function and the pursuit of home aesthetics quality, so as to add happiness to life.
Simple installation of ceiling type, massive film and TV series resources, 100 inch large screen projection display, auto focus on power on, convenient operation, Dolby stereo surround sound effect, one click on the same screen of mobile devices... Innovative integration of multiple functions... Provide a new shortcut for building your private cinema. High quality non stroboscopic anti glare ceiling light, color temperature adjustment, light moving, easy to create a more warm and comfortable home healthy light environment. And these, do not need too much, complex world, just GPT intelligent projection ceiling light "one" is enough. Just square inch space, enjoy the ultimate experience!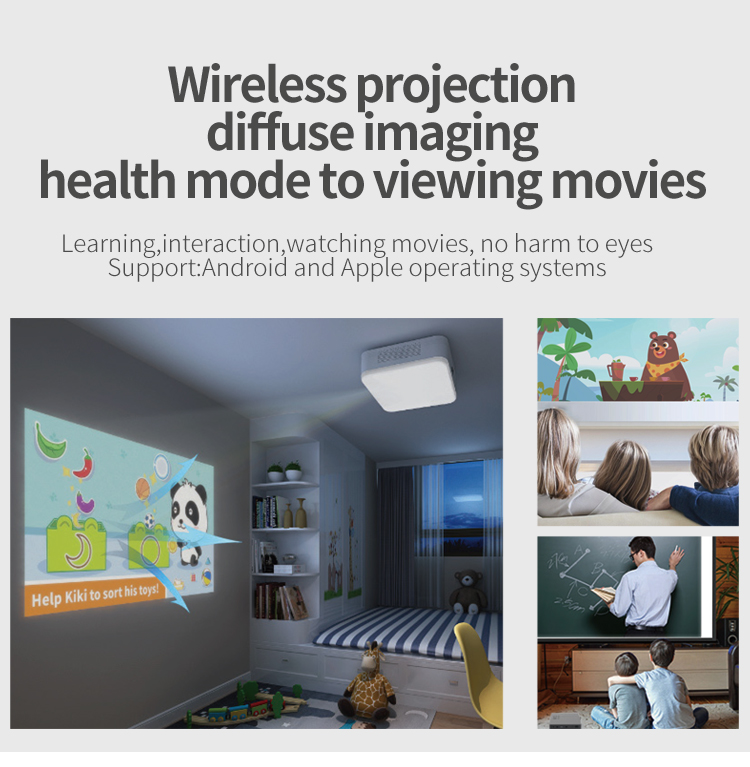 The only constant in this world is change. Innovation is only for better quality life experience. Intelligent projection ceiling light is not only a light for you to light your home, but also a lighthouse for your happy, warm and entertaining life. With the ultimate sound, light, video and audio experience, you can spend more memorable time.
---
Previous : How to get higher benefits for farms? the selection of lighting is very important!
Next : Covid-19 is rampant, why not use germicidal lamp to protect yourself?