Professional sterilization product - UVC germicidal module
2020-09-29
As the weather turns colder, there is a potential crisis for the epidemic to bounce back. Therefore, regular epidemic prevention is still essential. Except wearing masks and washing hands, routine cleaning and disinfection measures should be taken in public places and densely populated areas. So UVC germicidal product is very useful.
What is a germicid`al UVC module?
The germicidal UVC module is combination of UVC tube and radar sensor. The UVC tube is using quartz material, the quality is great. The wavelength is 254nm and can kill 99.9% virus. With the radar sensor, when people come, the sterilizing mode will close automatically which ensuring human safety. It has two control modes: by wall switch and by remote controller. When the product us controlled by remote, you can set the delay time, disinfection time, detection range and set several UVC modules into different groups.It's very convenient.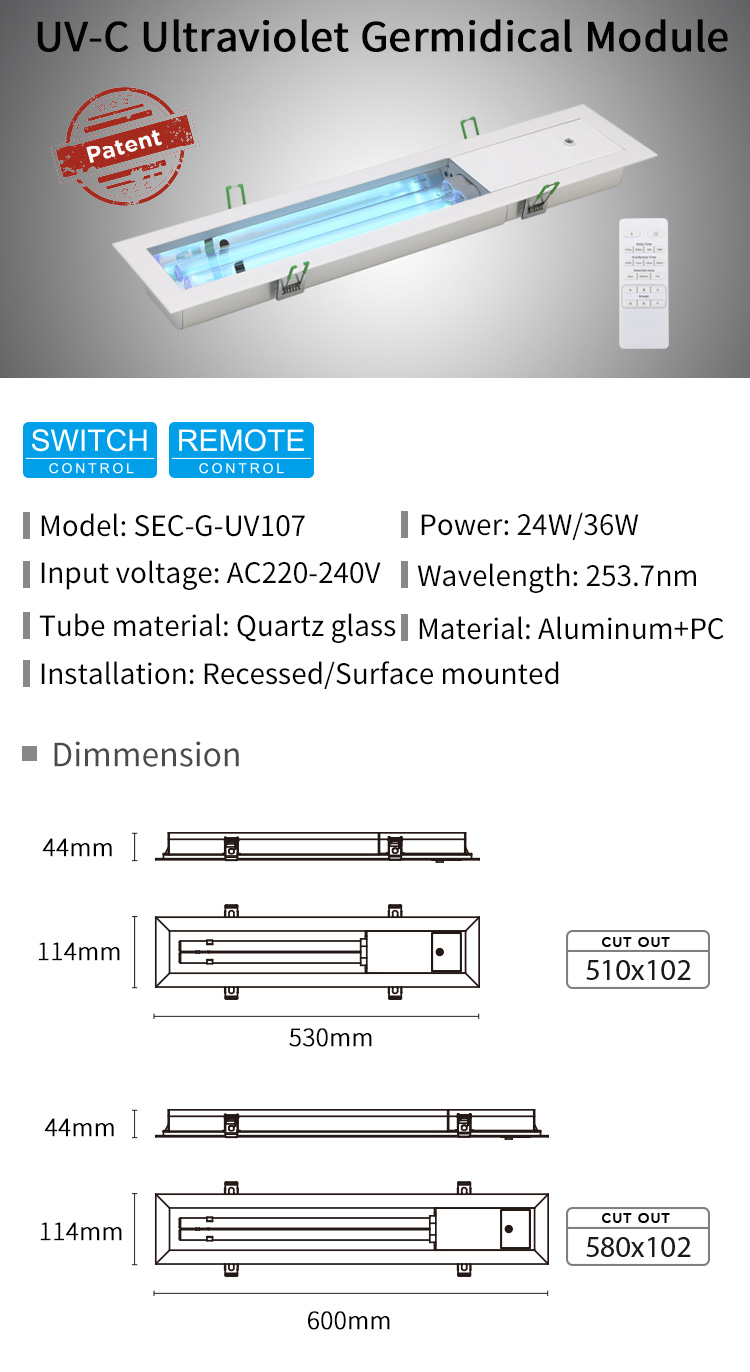 Where can we use the germicidal UVC module?
This product is with small size design and has two size: 530×114×44mm/24W and 600×114×44mm/36W, moreover recessed and surface mounted are both available. So it can be widely used in many places, such as hospital, office, airport, supermarket or classroom.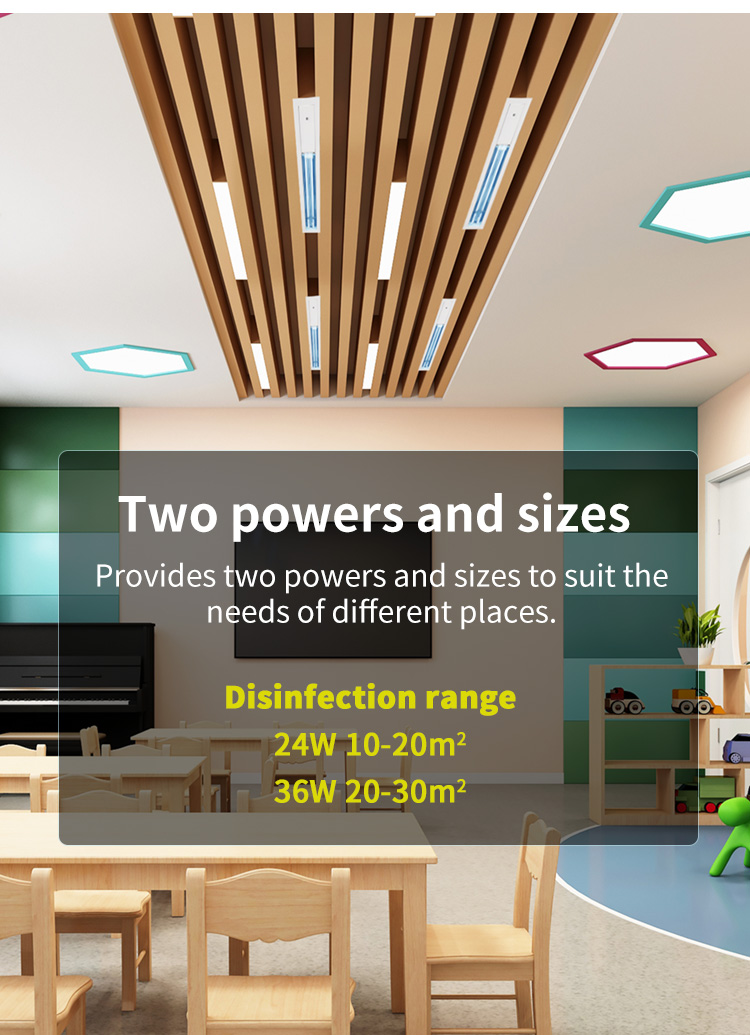 What do we need to pay attention when using UVC germicidal module?
UVC germicidal module can kill germs and virus effectively in a short time with high intensity light, so human, animals and must not be directly exposed to ultraviolet light during use. What need to pay attention additionally is opening door or window to ventilate after the UVC sterilization, because ultraviolet lamp can produce trace ozone when working.
In order to ensure the effect of UVC lamp's sterilization, it is generally recommended to replace the UVC lamp every year. Also we recommend that the installed height shouldn't be less than 2.5 meters.
---
Previous : One speaker which can light your life