One speaker which can light your life
2020-11-26
One lamp is not only a lighting tool, but also has the function of decorating environment and changing atmosphere. One speaker is not only a music player, but also can make people relaxed and happy. What is the effect of the combination of the two things? The answer is "Bluetooth speaker panel light".
What is a bluetooth speaker panel light?
The bluetooth speaker panel light is using side lighting design, the material is Aluminum back, Acrylic light guide plate, PS mirror diffuser with 38mm thickness surface mounted frame. Besides it's with built-in high quality 3D surrounded speaker. You can just connect to your phone's bluetooth to play your favorite music.CCT and dimming can be controlled by remote controller.It can make your life more interesting and colorful.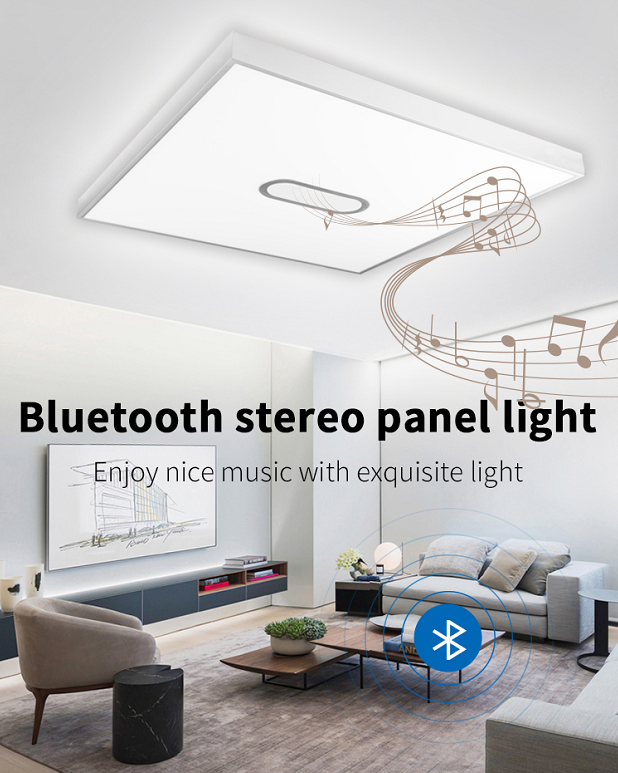 Where should we install the bluetooth speaker panel light?
This product has three sizes: 600×600mm and 600×300mm and 1200×300mm, moreover recessed and surface mounted are both available. The 600×600mm size can be installed in living room, it not only can satisfy the light demand for whole room, but also can play music when you are reading books or doing housework.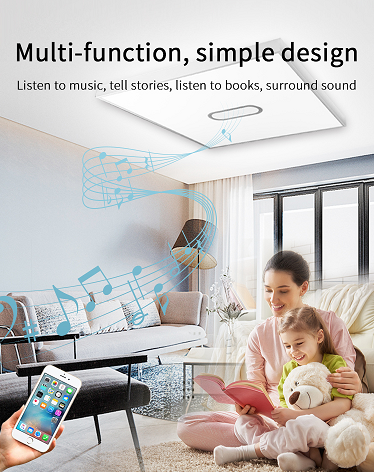 600×300mm size can be used in kitchen, the size is suitable for ceiling structure. The music can make your cooking more interesting.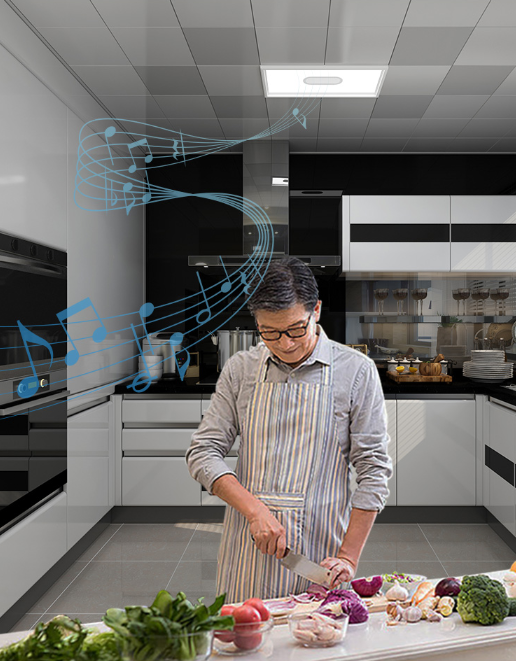 Better lighting will surely create a unique atmosphere for the room, meet people's higher personal needs, and make life more warm and happy.
---
Previous : How to use lighting to enhance happiness? Just wave!
Next : Professional sterilization product - UVC germicidal module